Ductless & Duct Free Mini Splits Greensburg, Latrobe, and Irwin, PA
---
If you'd like to enjoy the benefits of air conditioning and heating but your home lacks the necessary ductwork, Donahue's Heating & Cooling has the elegant solution for your home and commercial needs. Our NATE-certified technicians specialize in mini-split systems.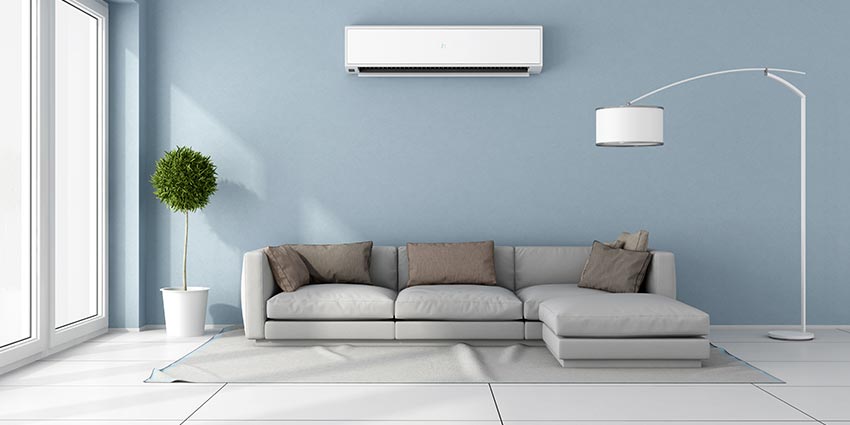 Duct Free HVAC
A mini-split system, or ductless, doesn't rely on or require ductwork. A Ductless system utilizes two major components; a unit mounted on an interior wall to deliver air, and a unit mounted on the exterior of the house. A pair of refrigerant lines provides electricity and removes condensate or water. Major renovations aren't necessary for the installation of a ductless system. There is minimal mess and numerous benefits over traditional cooling or heating.
Mini Split Air Conditioning & Heating
No need to sacrifice your view from your favorite window. No need to move your unit in and out of the window when seasons change, and no security risk from open windows. In addition, a thermostat can maintain a consistent and ideal room temperature without blasting on and off.
Ductless Systems have a specialized installation process. When considering the investment into the home or commercial cooling/heating, proper installation is crucial for performance and efficiency. Our factory-trained technicians have the expertise, experience, and product knowledge to satisfy the most specific needs. To enjoy the refreshing cool of an air-conditioned home, call Donahue's Heating & Cooling
High Quality Ductless & Mini Split Service and Installation
We understand that traditional HVAC systems may not be for everyone. If you're looking to install air conditioning or heating in an office space, or in your home, but don't want to use a traditional method, a ductless mini-split system may be for you. Our ductless units are compact and do not require ductwork, so they're simple to install and can help you select what rooms you want to cool or heat. Ductless HVAC systems can be an energy-efficient alternative to a traditional furnace/ac system, so if you're interested in ductless or ductless mini-splits for your home, call Donahue's Heating & Cooling today for more information!
Ductless HVAC Repair, Ductless HVAC Service & Ductless Split Repair

Greensburg, PA, Latrobe, PA, Irwin, PA, Murrysville, PA, Export, PA & Mount Pleasant, PA
Ductless Split Repair

∴

Ductless HVAC System Installation

∴

Ductless HVAC Repair

∴

Ductless HVAC Service ∴ Irwin, PA ∴ Latrobe, PA ∴ Murrysville, PA